Artificial grass
Artificial grass is always greener .
Looking for quality grass to enhance your balcony, terrace or garden? Want to decorate your city garden or roof terrace with permanent green grass?
Our artificial grass has been developed to have a natural look and comfortable feel. Artificial grass is made in virtually the same way as our mats. The difference is we use a lighter backing because once laid down, artificial grass is there to stay. The backing is perforated so that the water can escape – necessary, perhaps, for your type of underlay (e.g. stabilised).

Where can you use artificial grass?
The most important quality of artificial grass is a natural look. By adding matt colours and making sure that the grass feels as natural as possible, we ensure that it doesn't look at all synthetic. Artificial grass lasts longer on a level surface. And don't forget to anchor or fix your artificial turf. With watering and mowing a thing of the past, you can simply sit back and enjoy your grass.
At home
Artificial grass is often used in the garden as well as on terraces and balconies. You can see the very creative use of artificial grass in different domains.
Public events
You'll find other uses of synthetic grass in sectors such as events, sports and leisure, art and decoration, stand construction and interior design, to name but a few.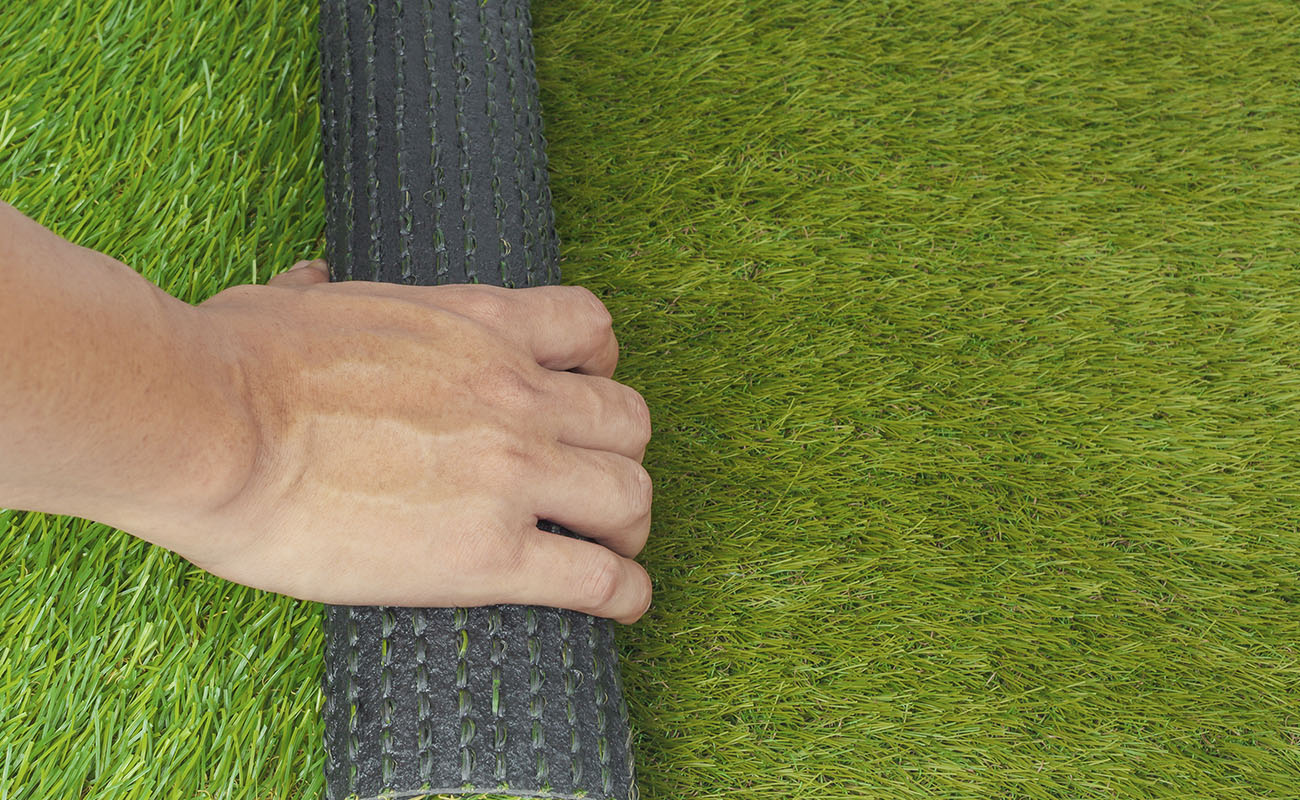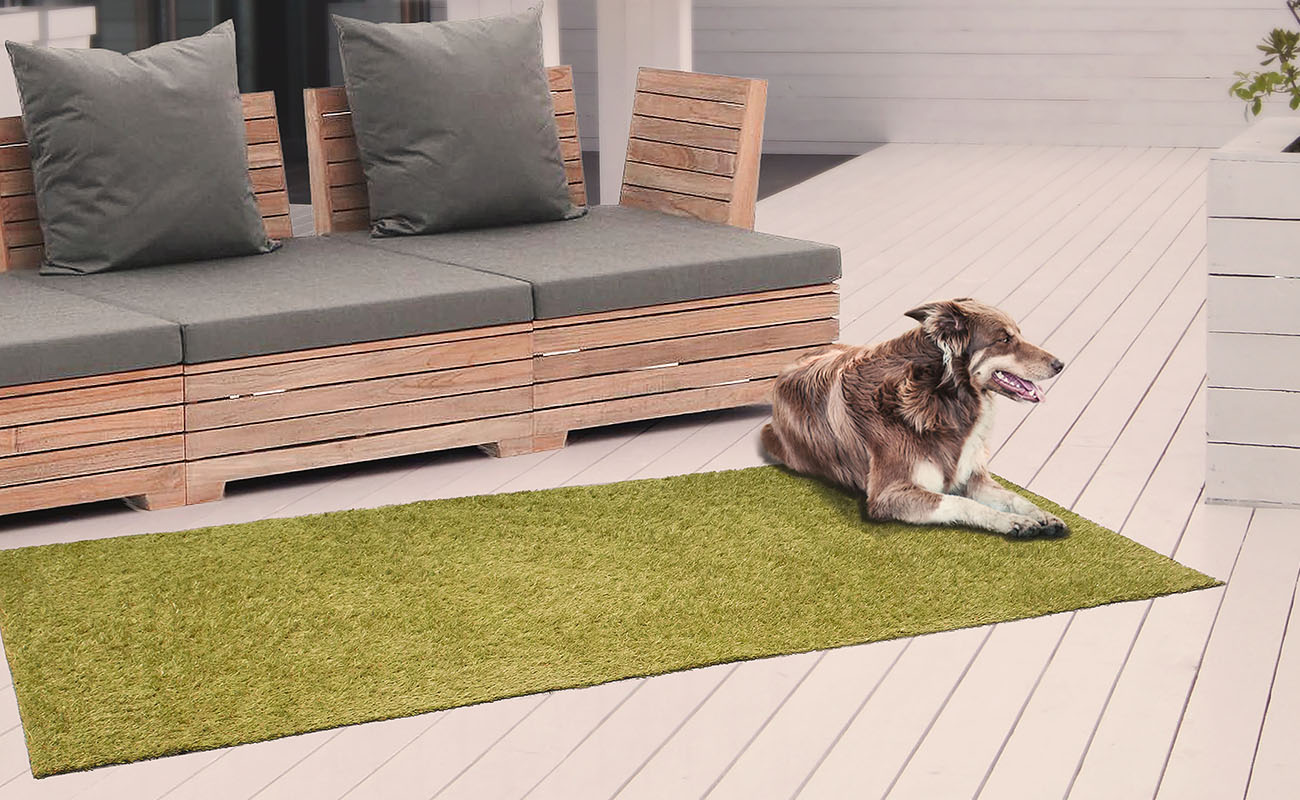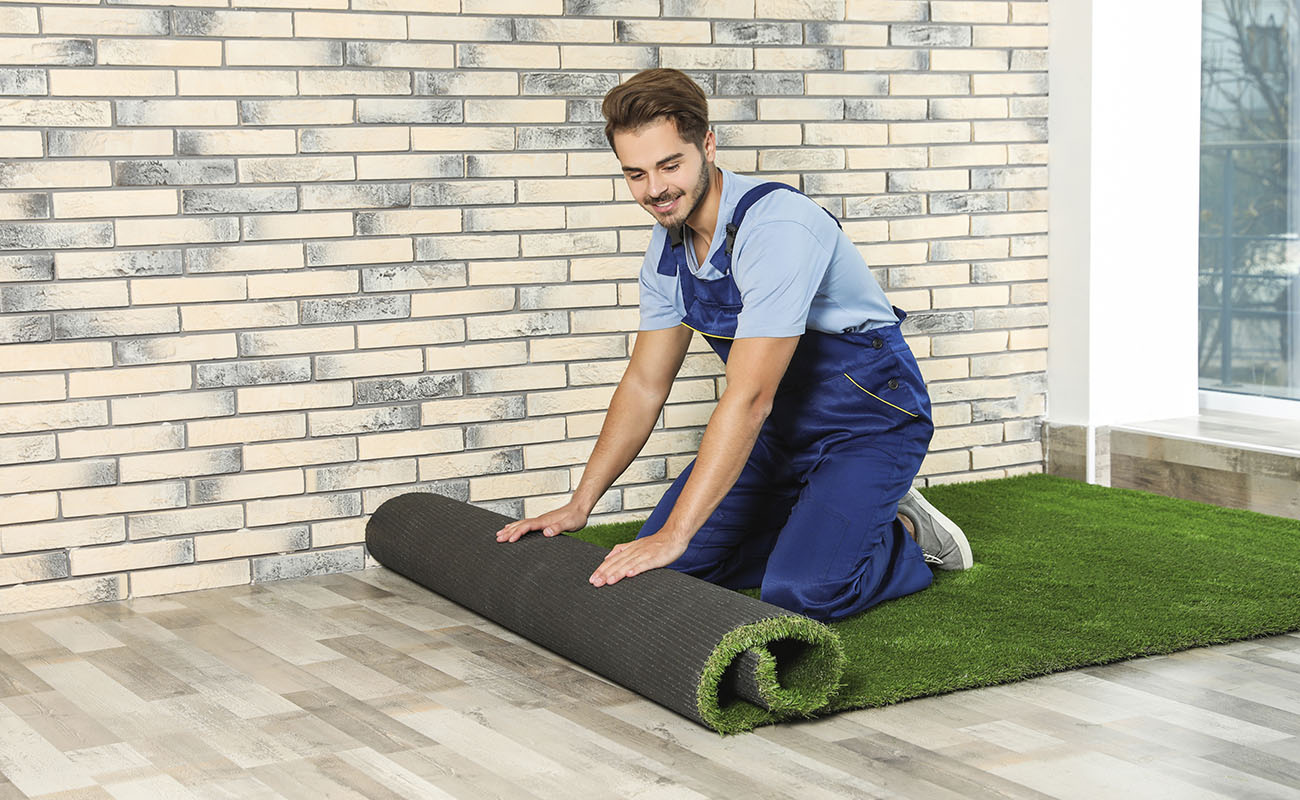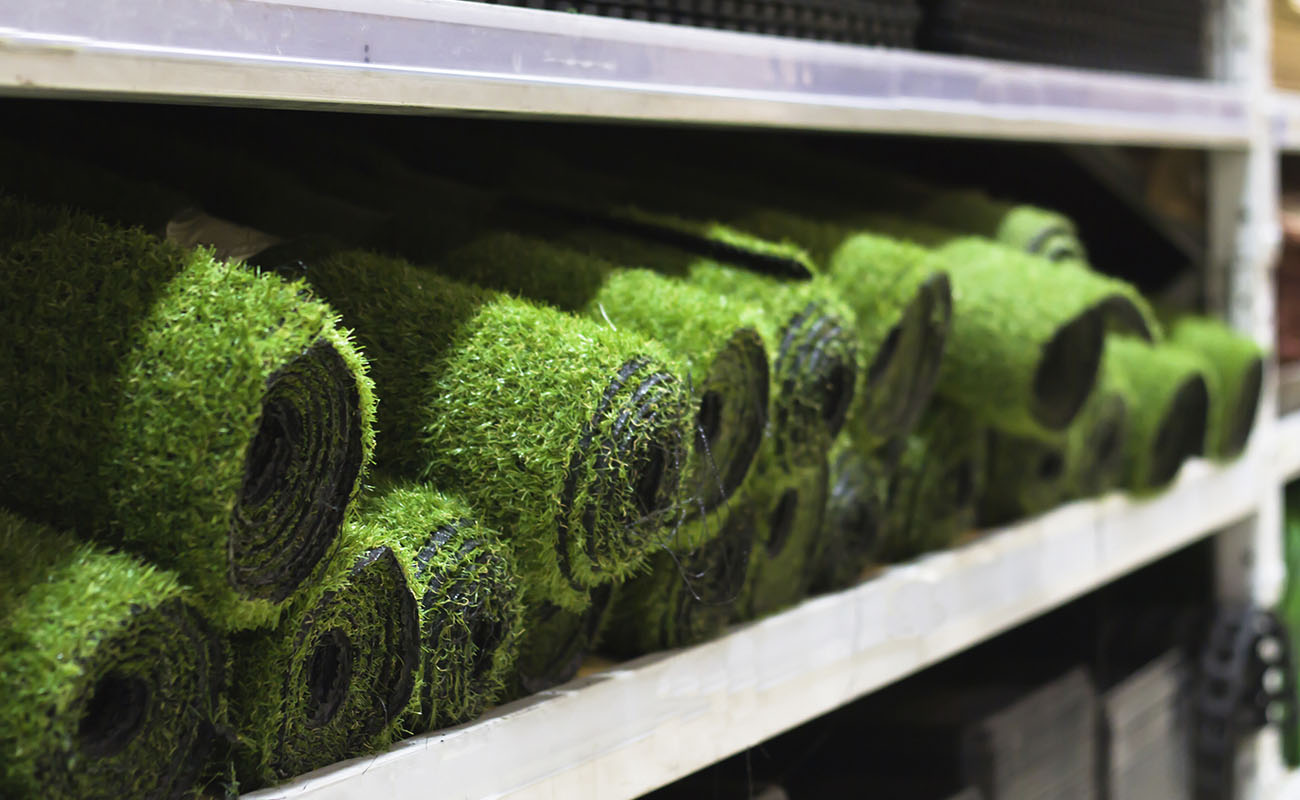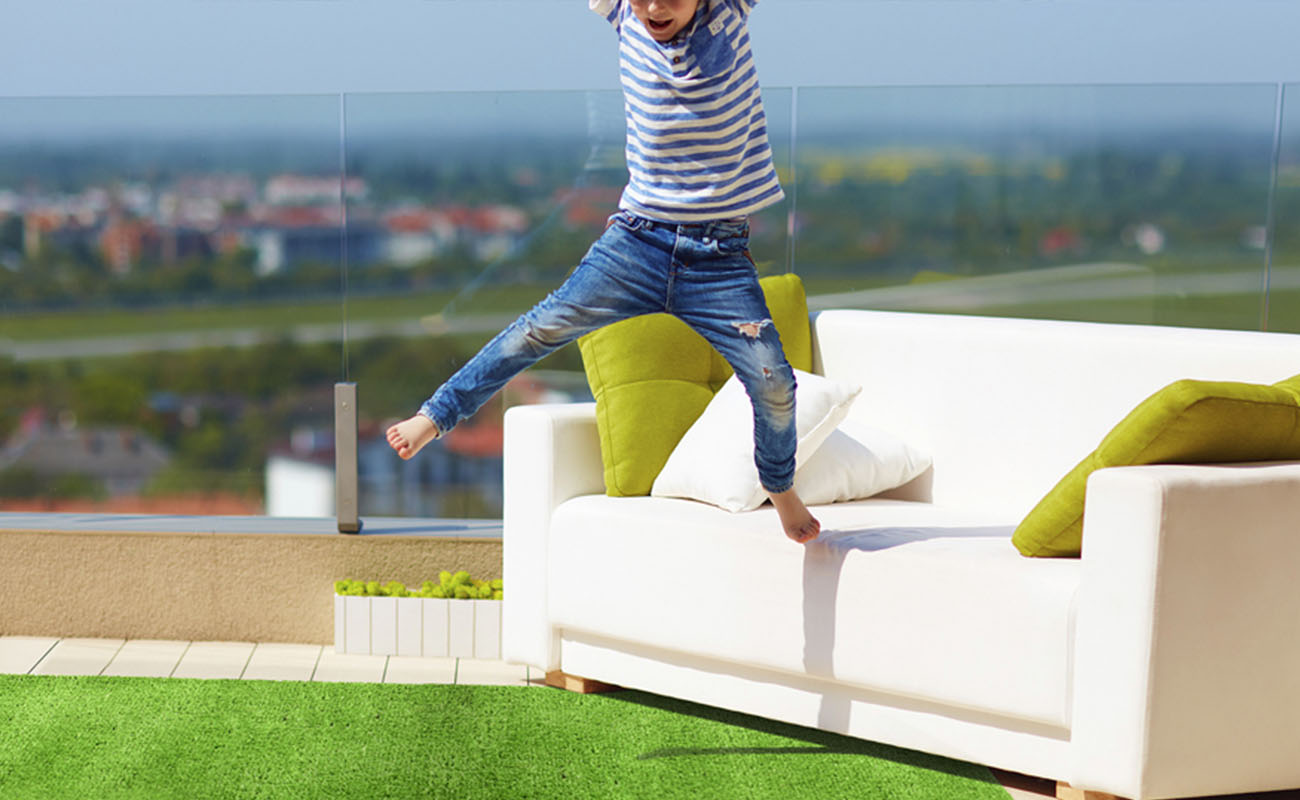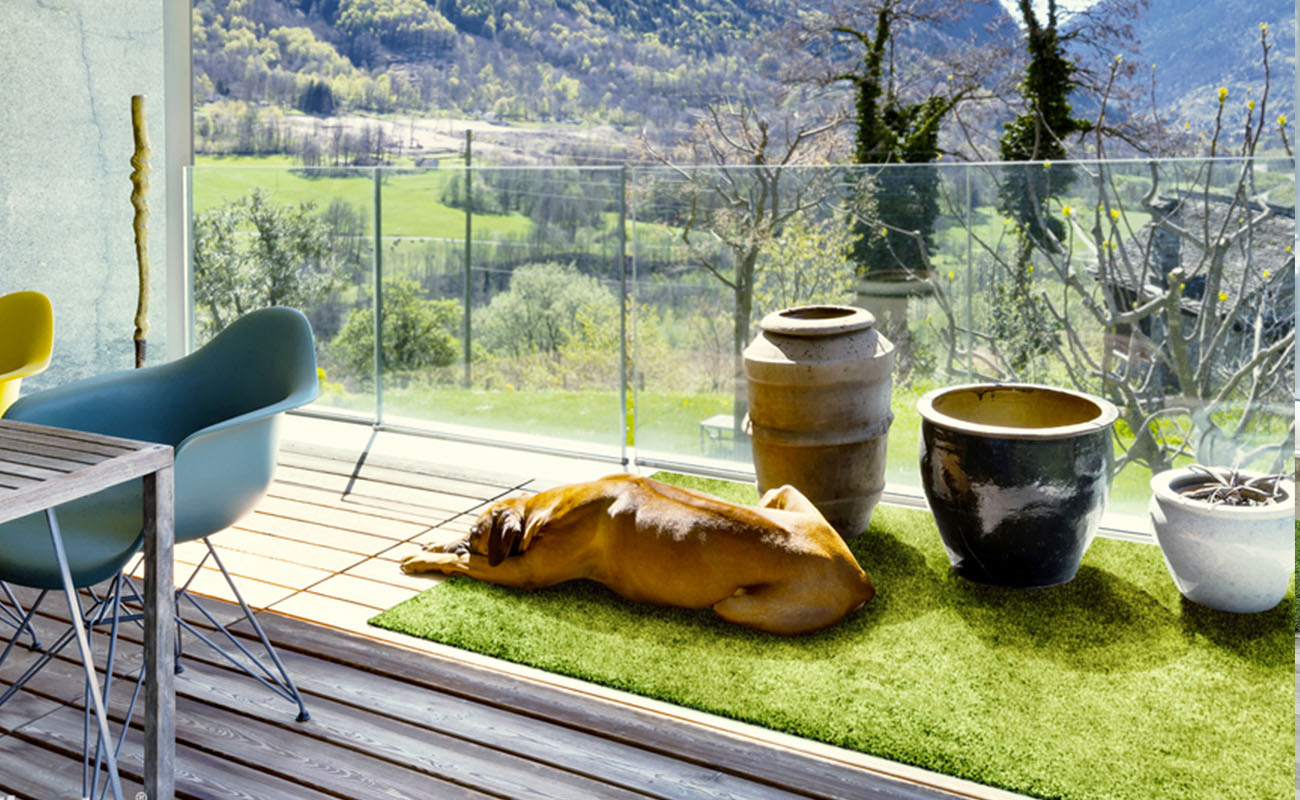 ✔ Inexpensive & Aesthetic
✔  Easy installation

✔ Maintenance friendly

✔ Pleasant, soft feel

✔ UV resistant

✔ Low maintenance

✔ Heavy metal free

✔ Safe for children and animals