Professional Entrance Mats
Professional Entrance Mats

Taking care of your entrance in a professional way.
Keeping your premises free of dirt and moisture is a constant concern for anyone who manages a building, office or shops. If you have heavy traffic, you'll be fighting against dirt and moisture day-in and day-out, attempting to protect your interior and maintain your image and reputation. A little strategic doormat configuration can save you considerable maintenance costs. The combination of a large dirt trap mat and a dry-running zone is highly recommended in an environment with medium to high traffic.
Areas of application
The term Contract Qualities is well-known in the world of professional floor coverings. The brand names Coral and 3M are often used as a generic term. Contract qualities stand for high product standards. It is a product quality that has passed a standardised test and you can ask for its certification.
Shops, offices and public institutions in the hygiene, facility and hospitality sector are constantly seeking contract quality accompanied by specific technical requirements suitable for establishments with medium to frequent traffic.
In our Contract range, all "Fire retardant Cfl-s1" products come with certification. Fire-retardant class is a condition of contract quality and meets European public building standards.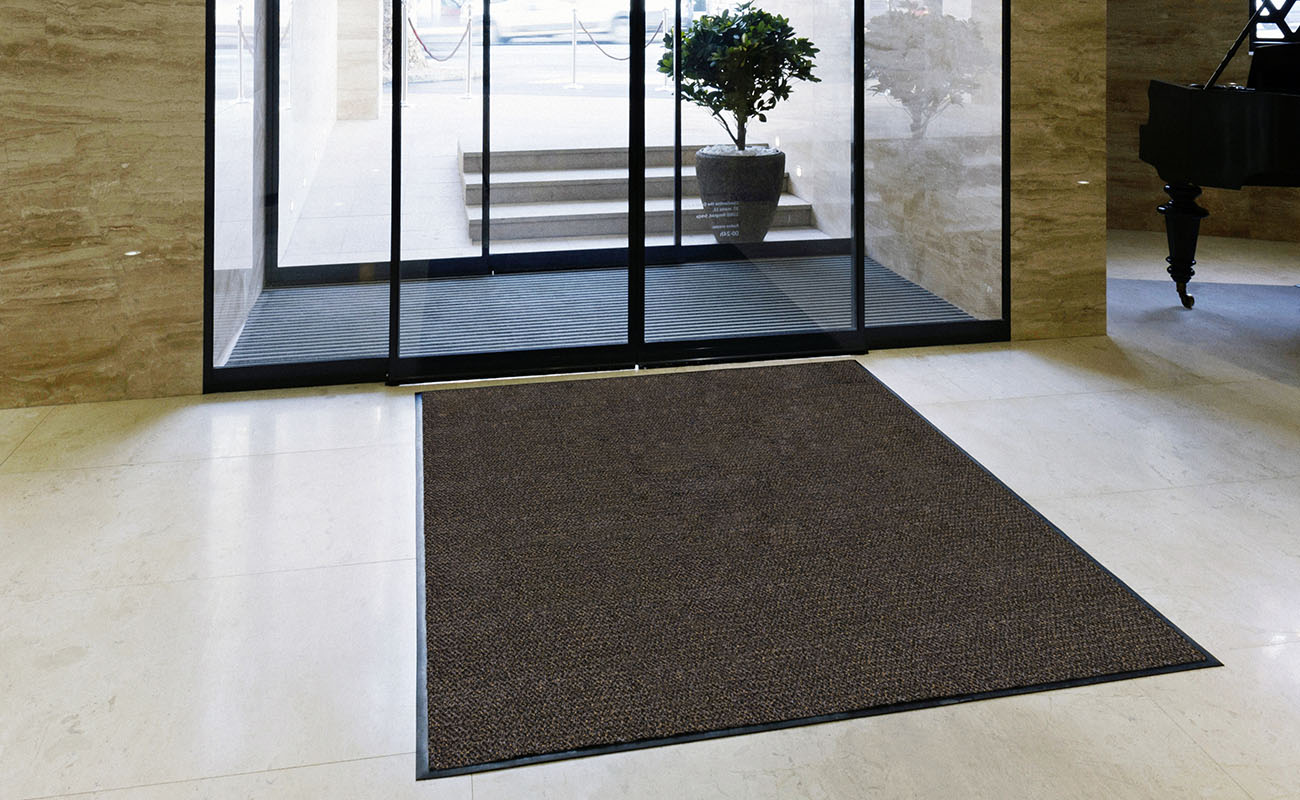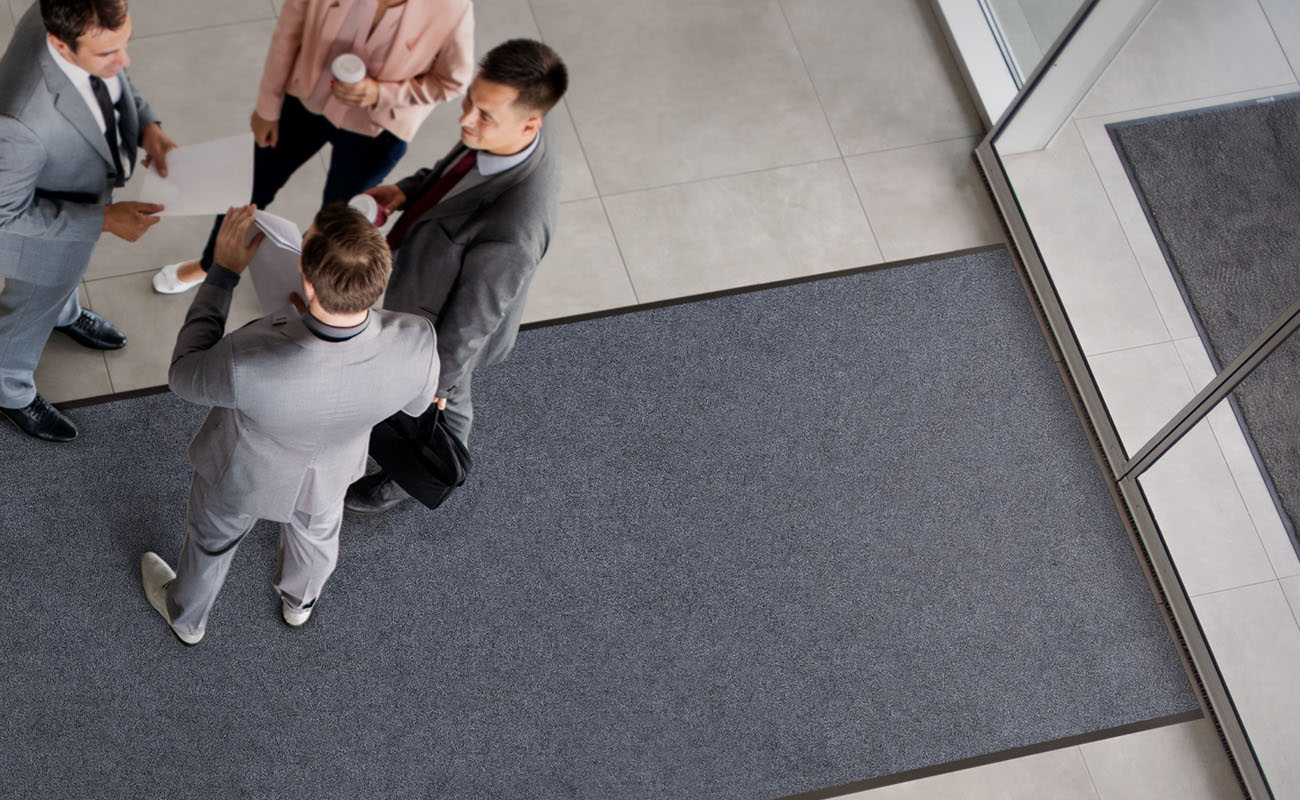 ✔ High quality
✔ Fire-retardant certificate Cfl-s1

✔ Suitable for frequent and medium traffic

✔ Test results and certificates available

✔ Machine washable

✔ Absorbent

Certifications
Within the range, products also comply with other standards such as the
Oeko-Tex
Standard 100, EN1307 Class33 and Class22, safe for food standard and biocide regulations.