Globossoft
with border
Globossoft
Abrasion Resistant
Absorption 1,1 L/m²
Absorption 1,34 L/m²
Machine Washable 30°C
Excellent water absorption.
Highly durable doormat. Suitable for frequent use.
Available with or without black safety border.
Sturdy anti-slip vinyl backing
Easy to clean: machine washable at 30°C.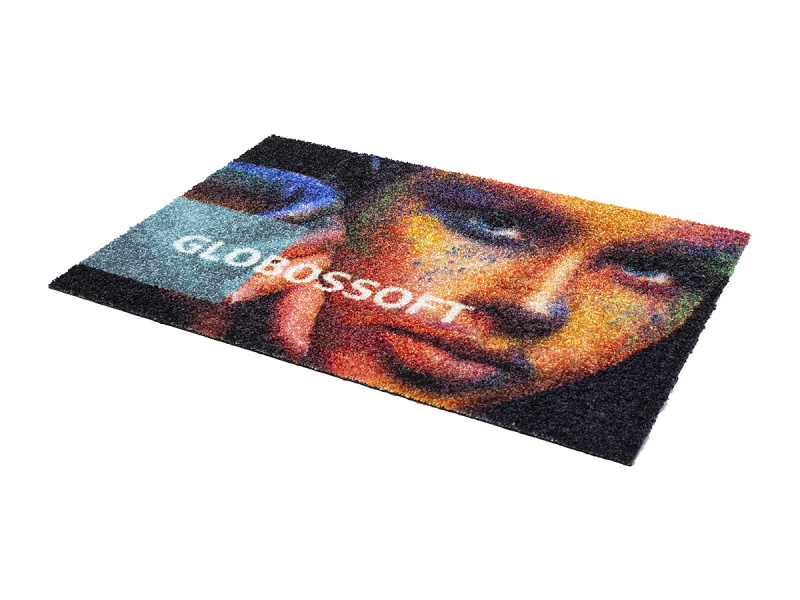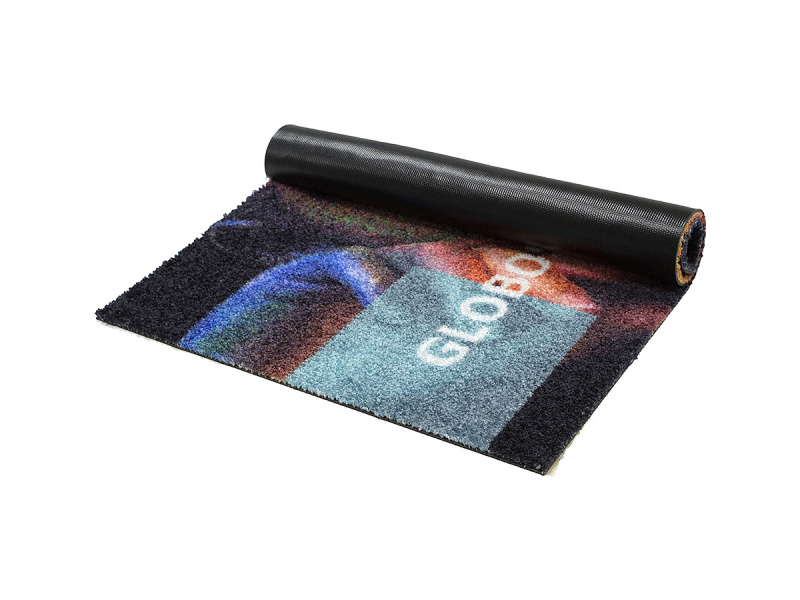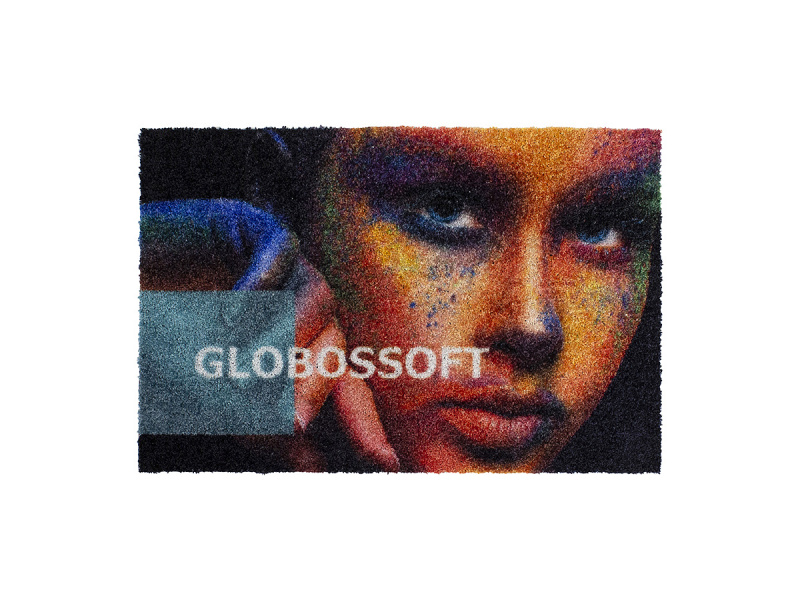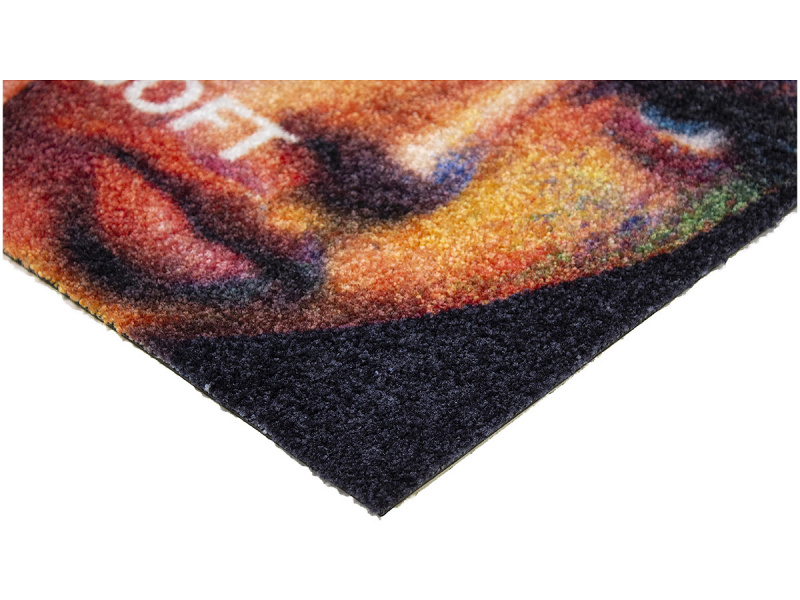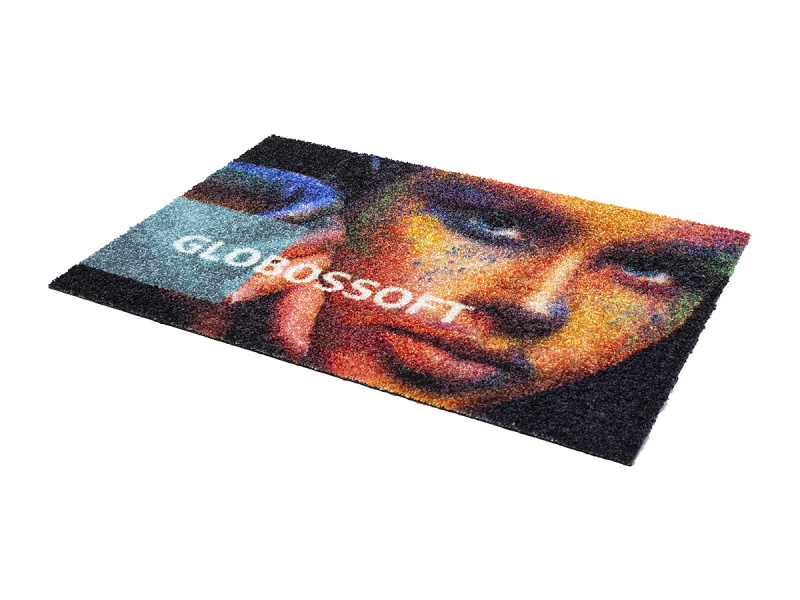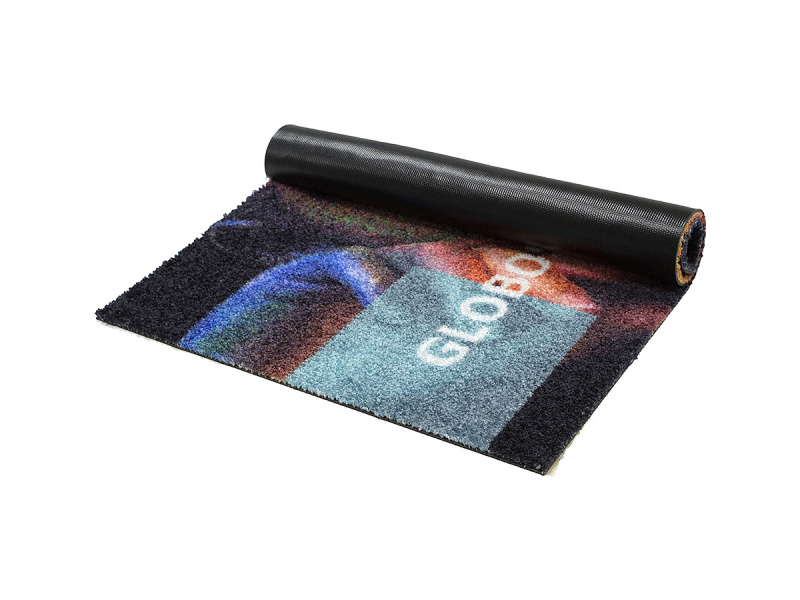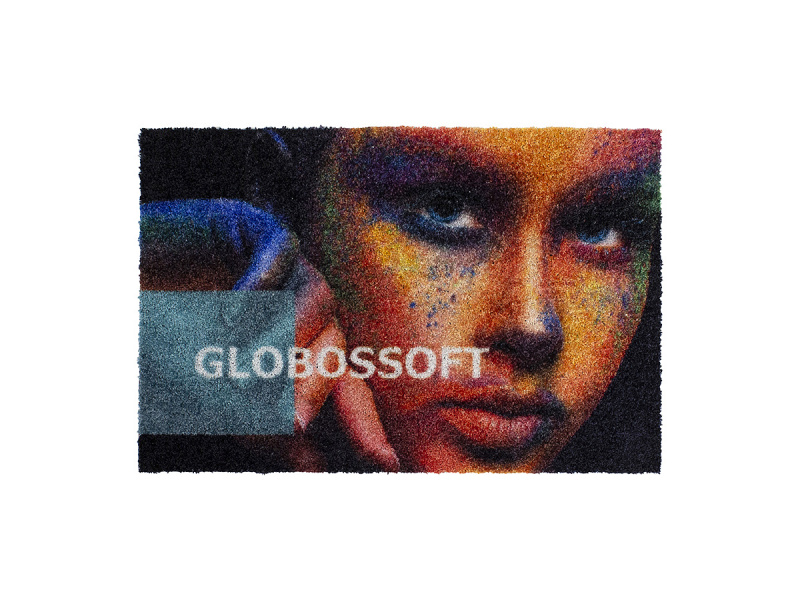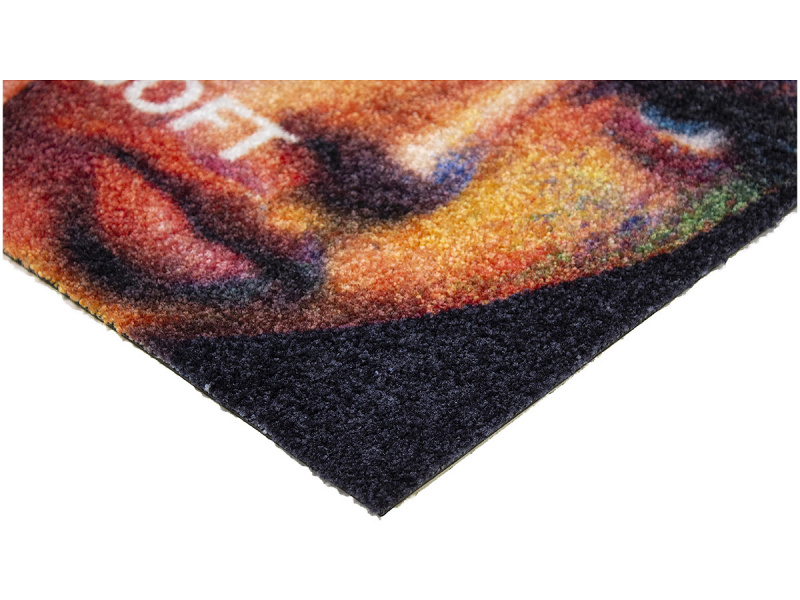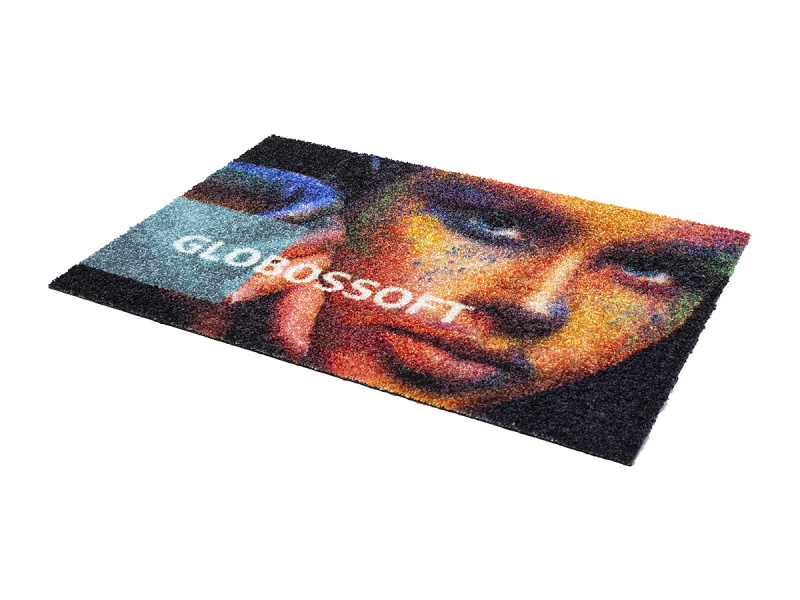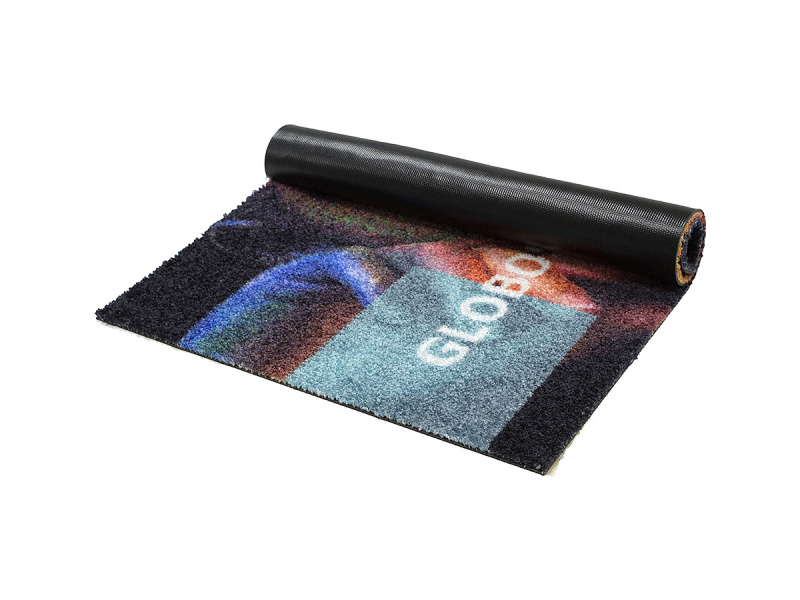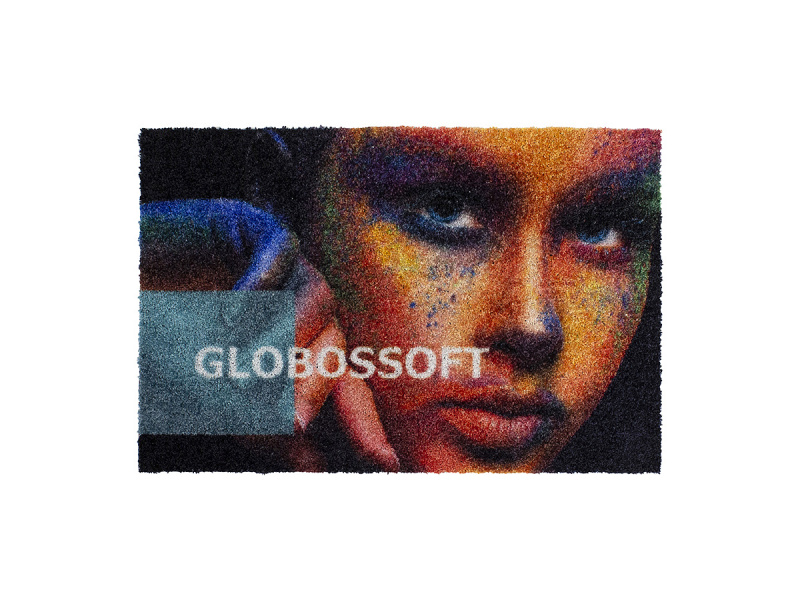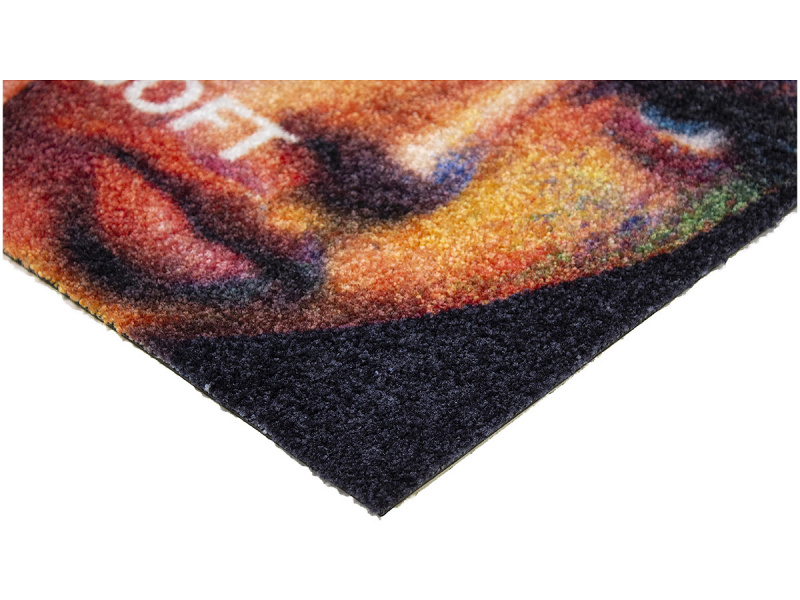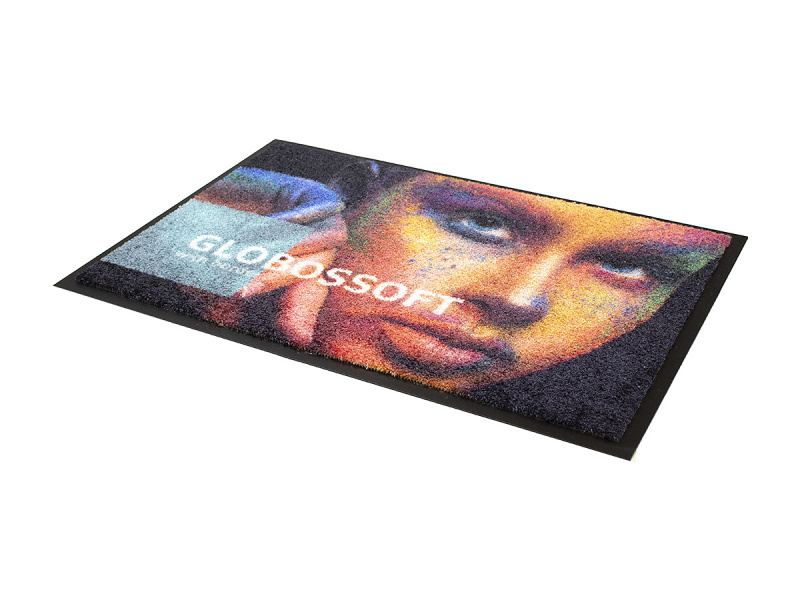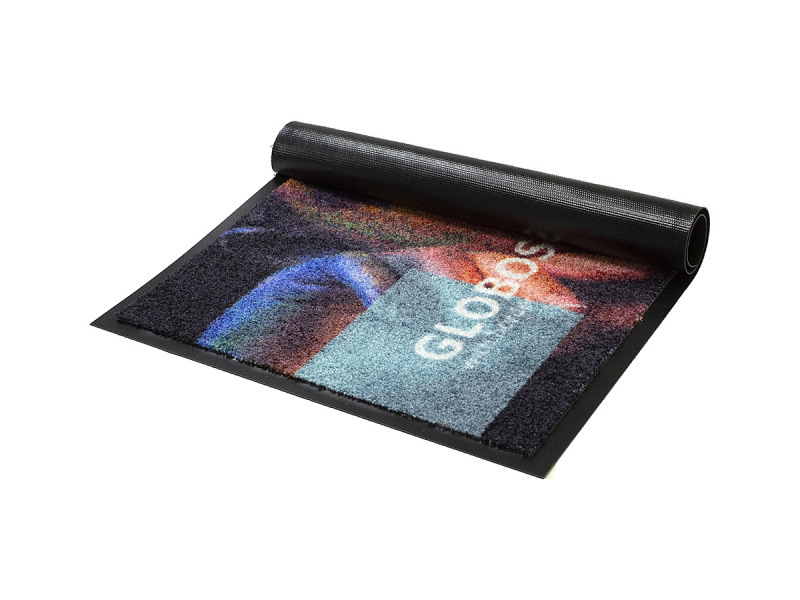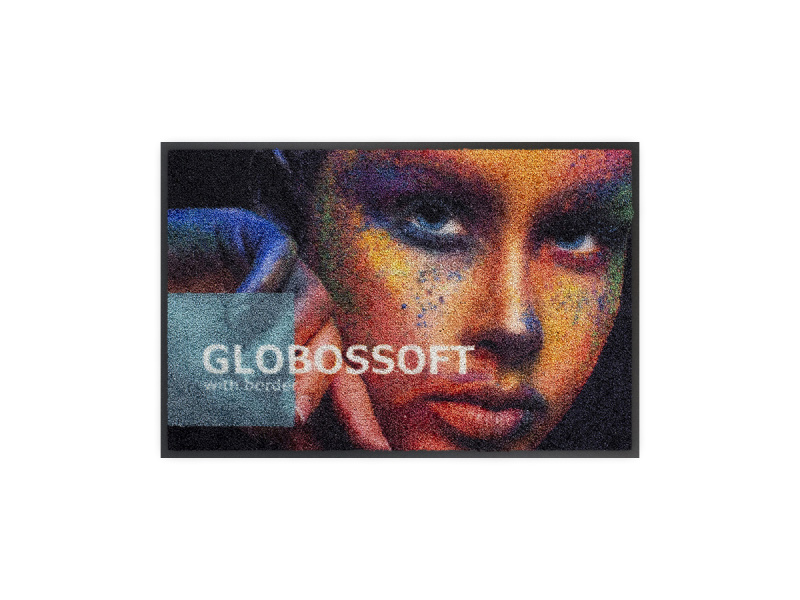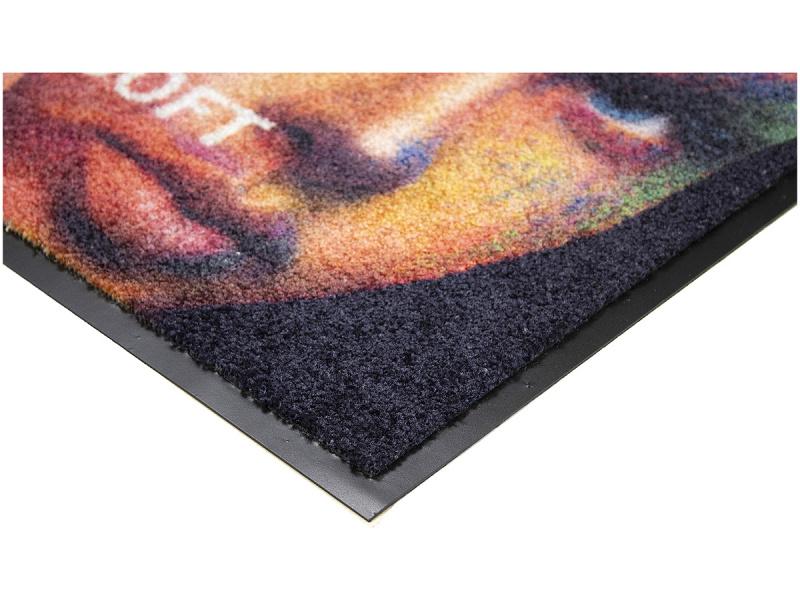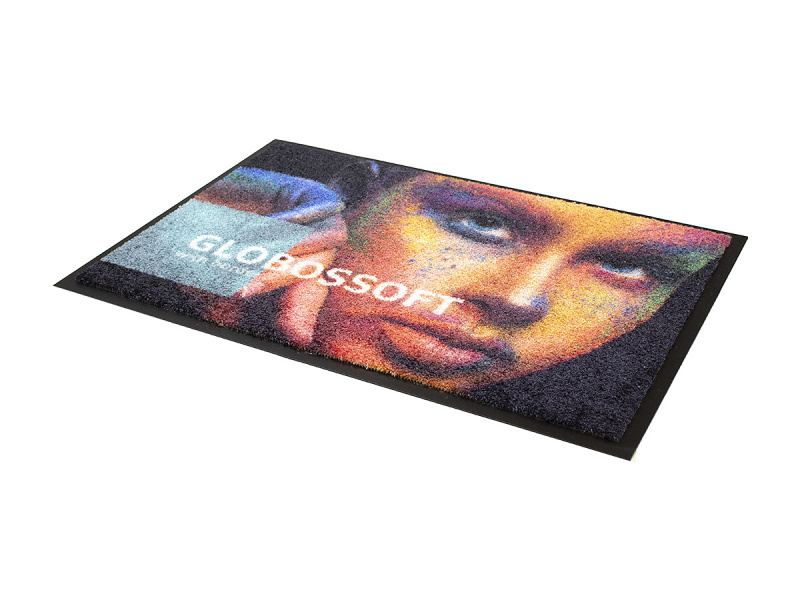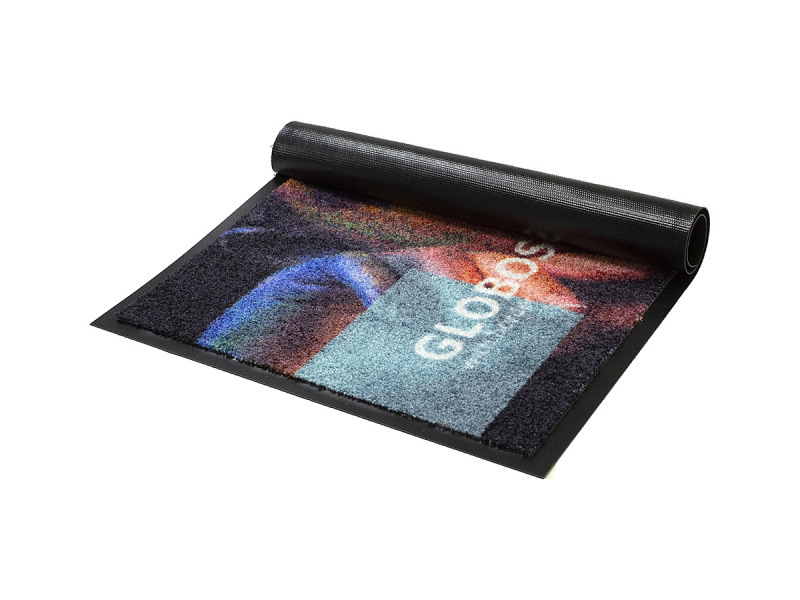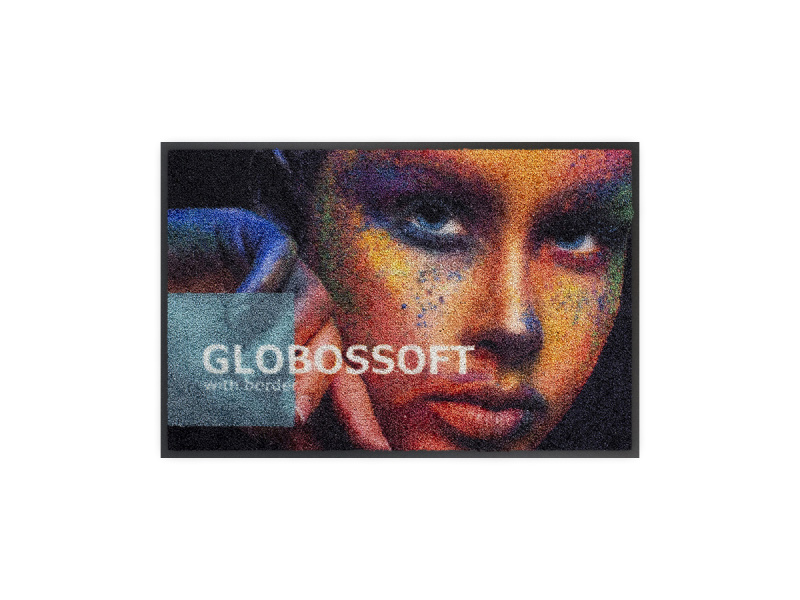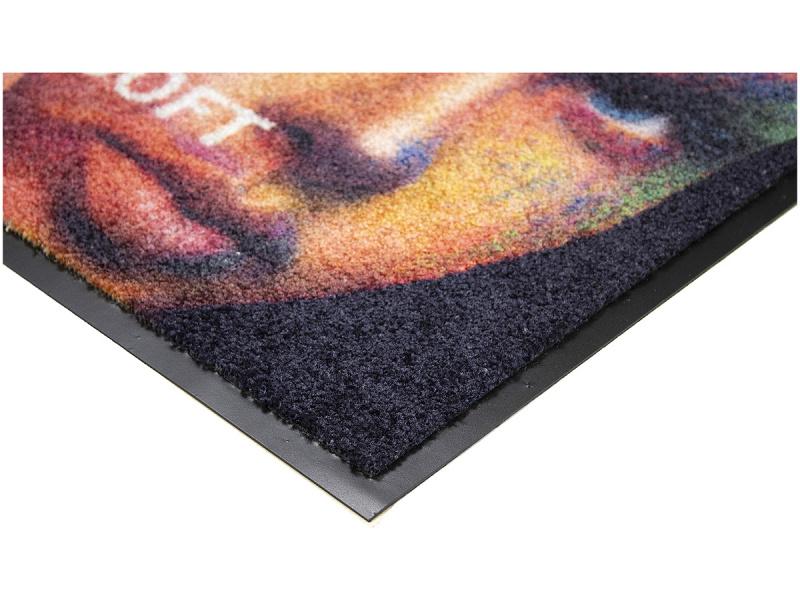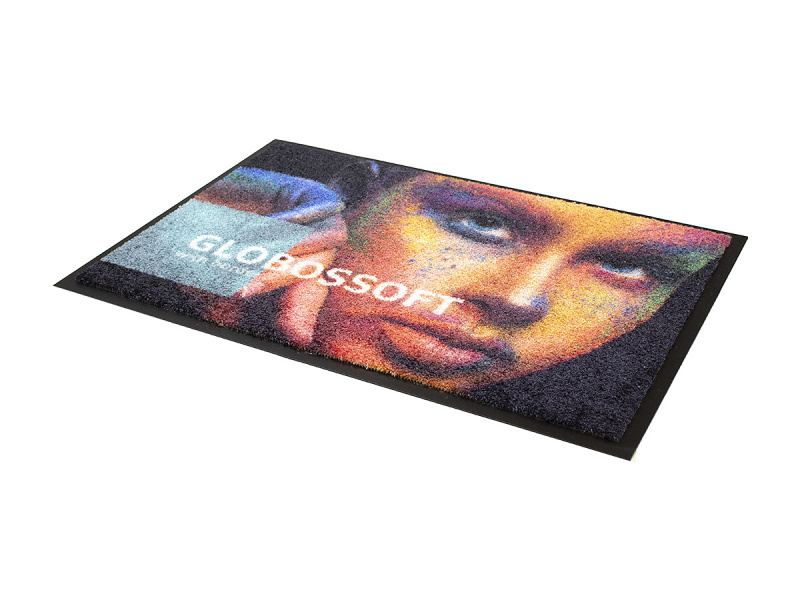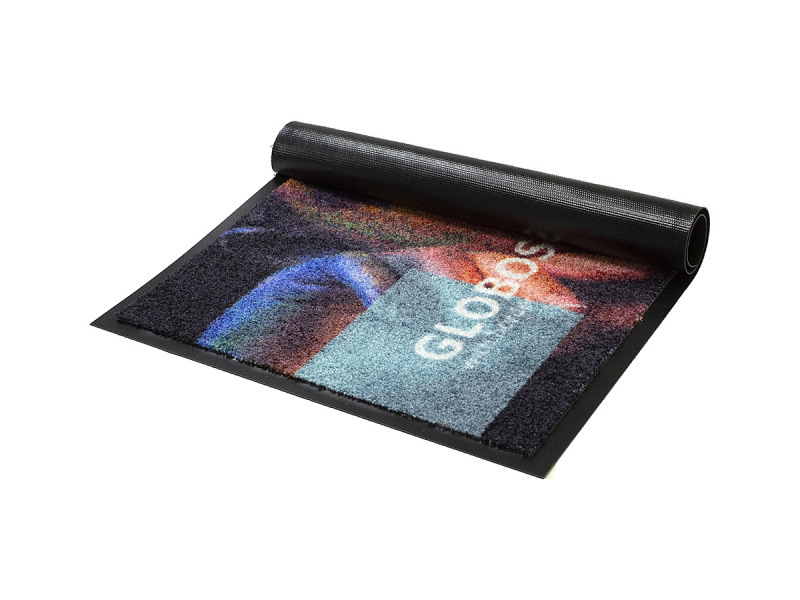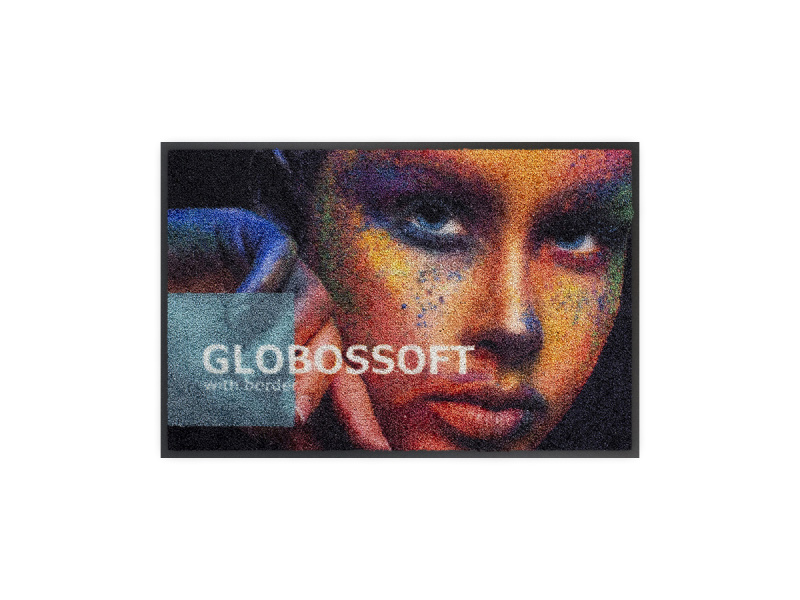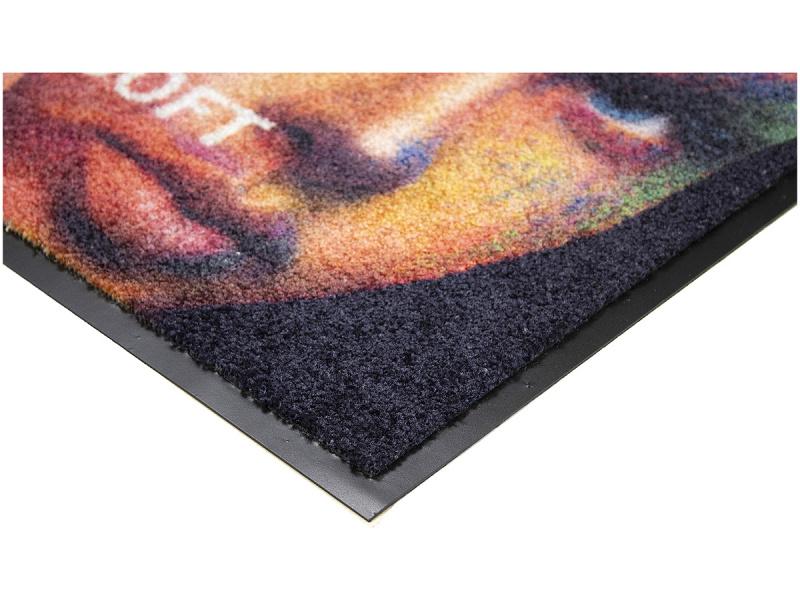 description
Thanks to its excellent water-absorbing capacity and slight scrubbing effect, Globossoft is ideal for those looking for a high-quality doormat. The higher pile and denser structure guarantee firm resistance to wear. The resistance of the fibres is stronger and therefore makes this quality extremely suitable for frequent use and application in floor frames. Make no mistake, thanks to its soft structure and high-quality fibres, Globossoft (without border) is also often chosen for printing mats and carpets for decorative interior purposes.
Globossoft is available with or without black vinyl border. Do you like to play it safe? Then choose a black safety border. This reduces the risk of tripping, particularly with doormats. Thanks to the anti-slip vinyl underside, the mat remains firmly in place. Globossoft is machine washable at 30°C so is easy to clean.
Tips:
Maintenance: extend the life span of the mat by regular vacuuming. When washing in the washing machine, we advise against using a fabric softener as this reduces the moisture absorption of the fibres. Do not tumble dry the mat, but dry it on the drying rack.
Unroll your doormat when unpacking and let it rest for a few hours on a flat surface. This way, the mat will return to its flat shape.
Please note that the choice of quality will affect the sharpness of the print. Take a look at our product finder and find the quality that suits you best!
PRODUCT SPECIFICATIONS
Technical Details:
| | |
| --- | --- |
| Surface aspect | Cutpile frisé |
| Manufacturing process | Tufting 1/8" |
| Pile composition | PA |
| Backing | Vinyl |
| Border | NONE |
| Total weight | ca. 2700 gr/m2 |
| Pile height | ca. 6 mm |
| Total height | ca. 8 mm |
Download technical data sheet
Technical Details:
| | |
| --- | --- |
| Surface aspect | Cutpile frisé |
| Manufacturing process | Tufting 1/8" |
| Pile composition | PA |
| Backing | Vinyl |
| Border | 1.5 cm |
| Total weight | ca.27000 gr/m2 |
| Pile height | ca. 6 mm |
| Total height | ca. 8 mm |
Download Technical Documentation with border