Absorption 1,1 L/m²
Fire retardant Cfl
Free-form Cut
Heavy-Duty Resistant
Printable Quality
Sharpest photorealistic print quality
Versatile quality for various applications: doormats, publicity or decorative
Available with or without a black safety border
Sturdy non-slip vinyl backing
Easy to clean: regular vacuuming extends the life span of your mat.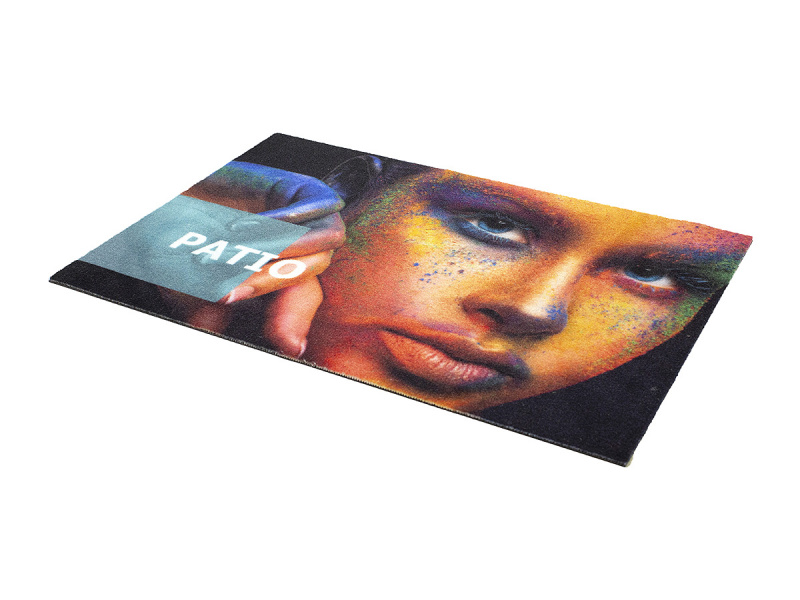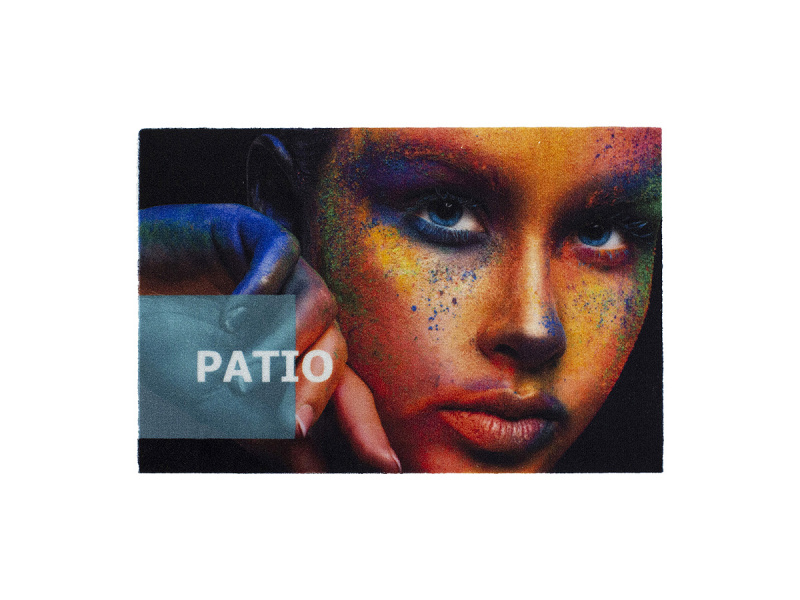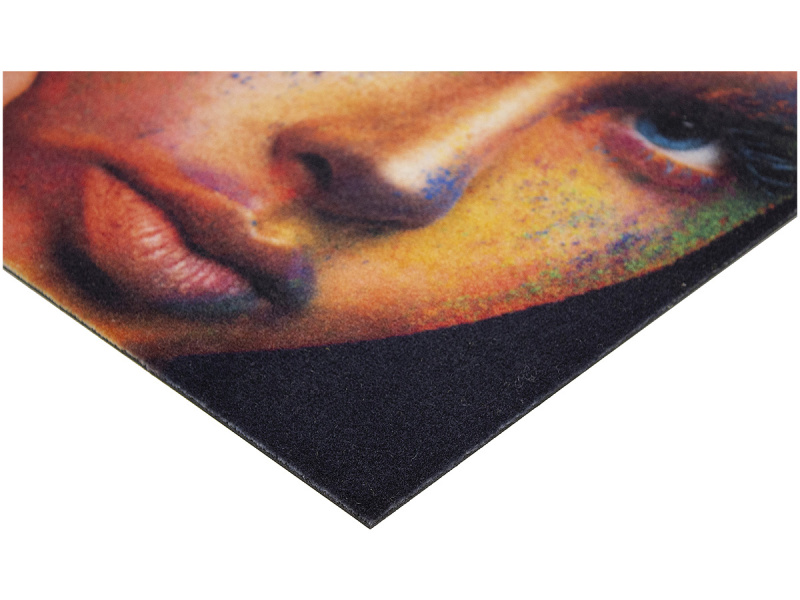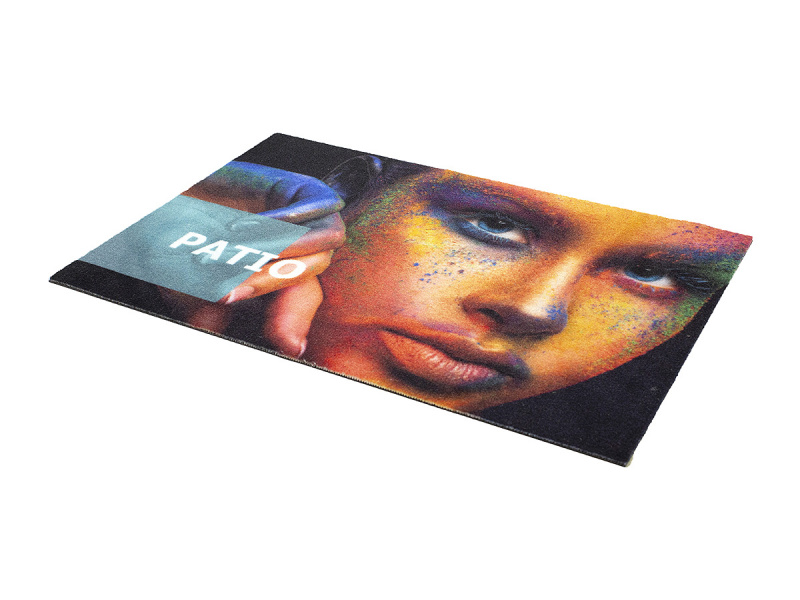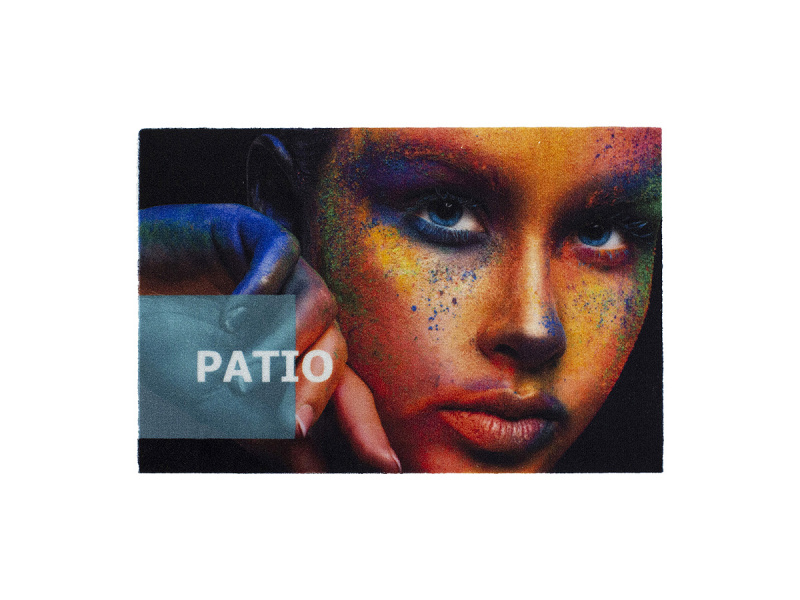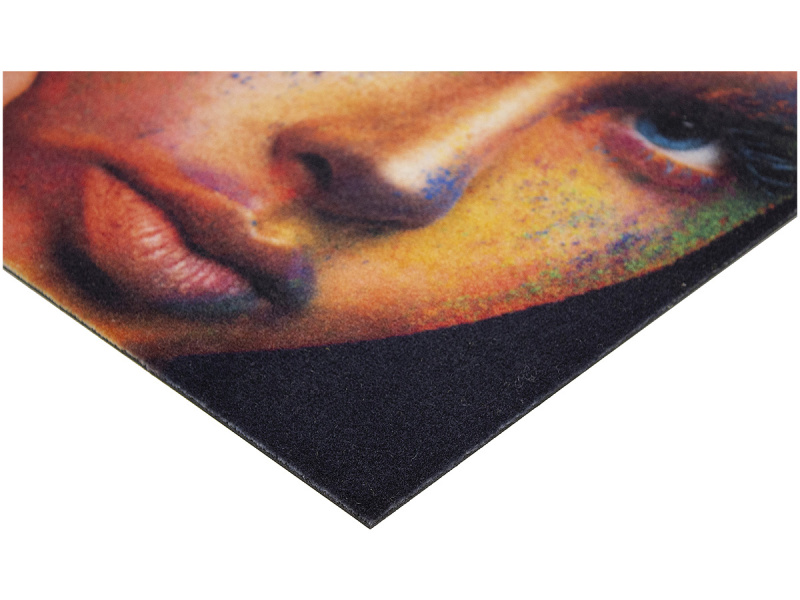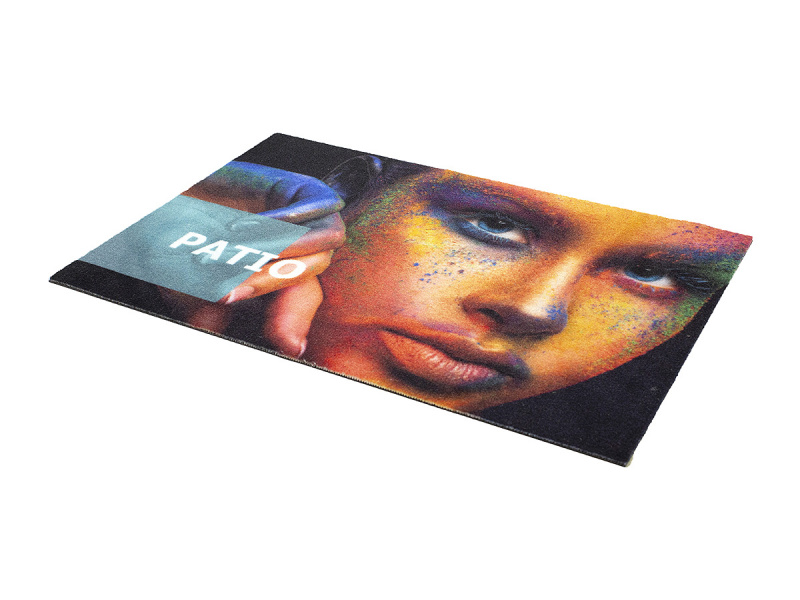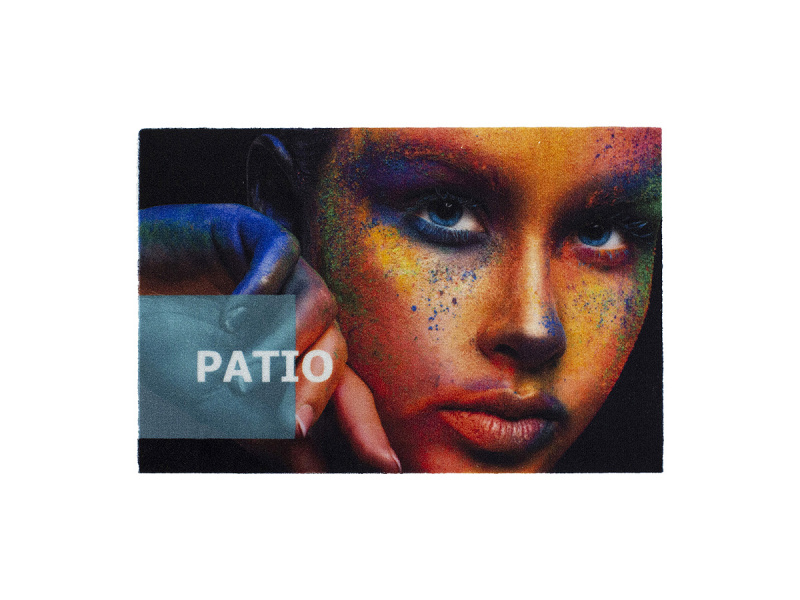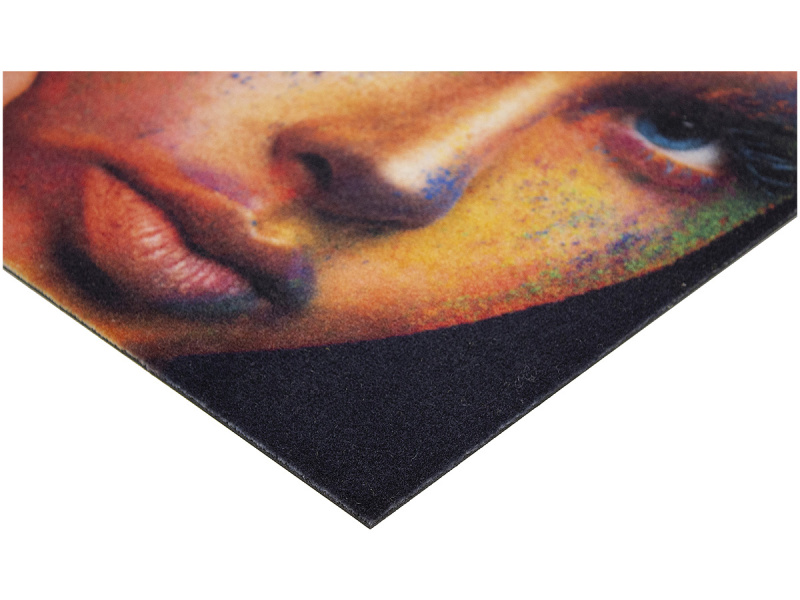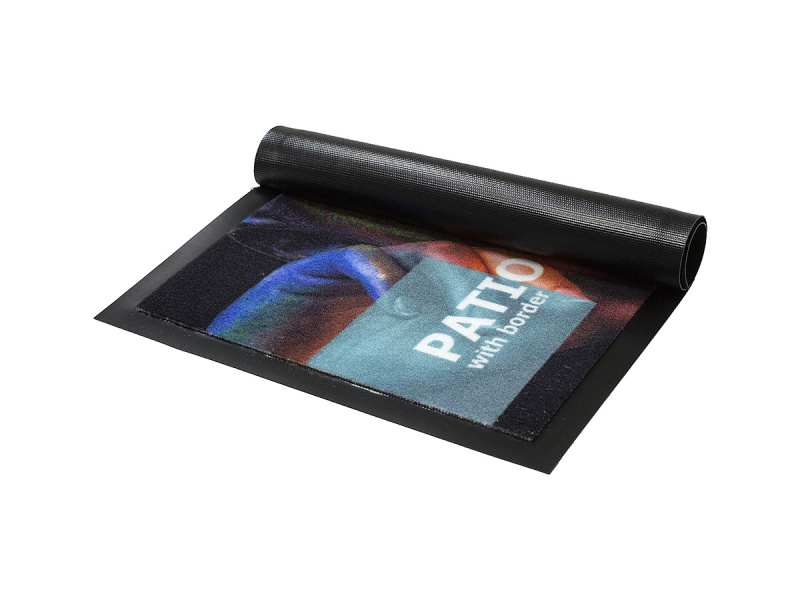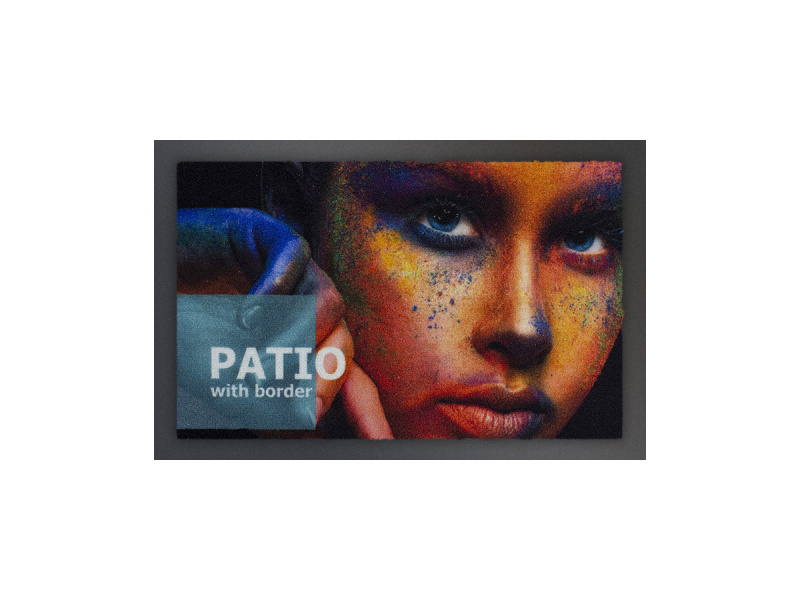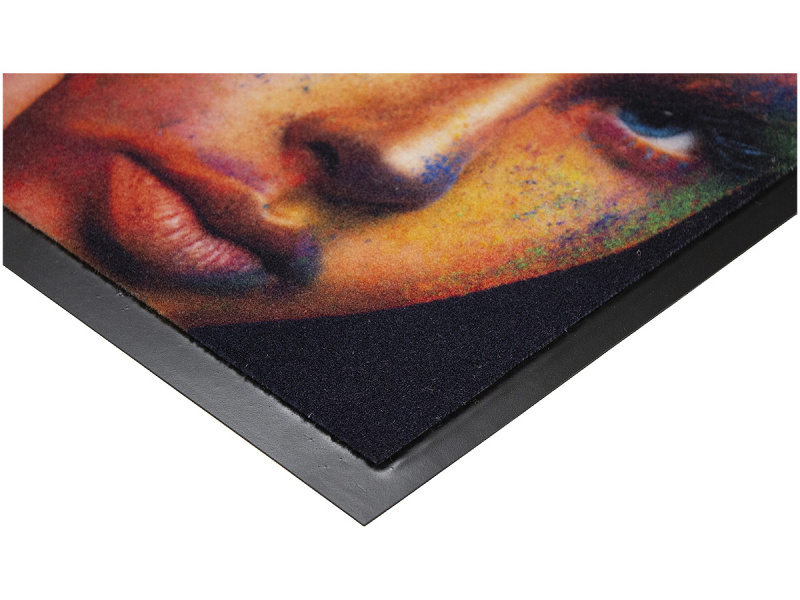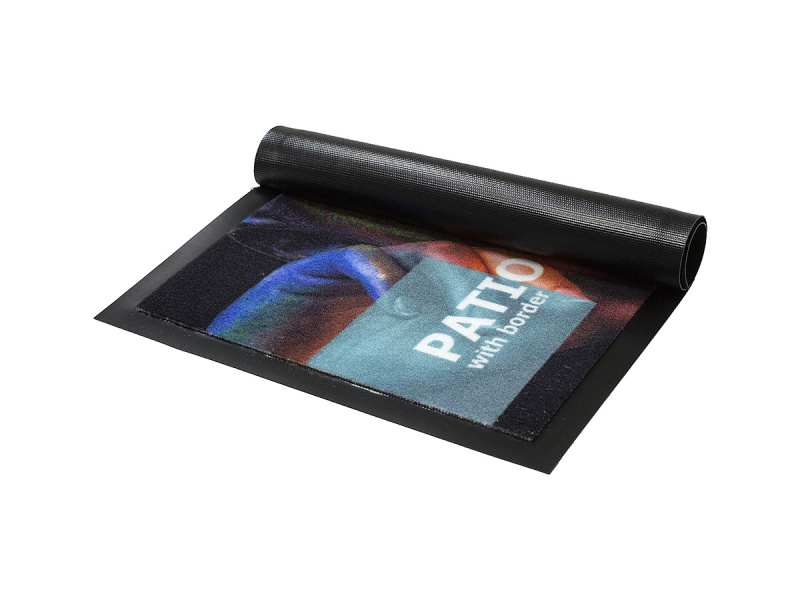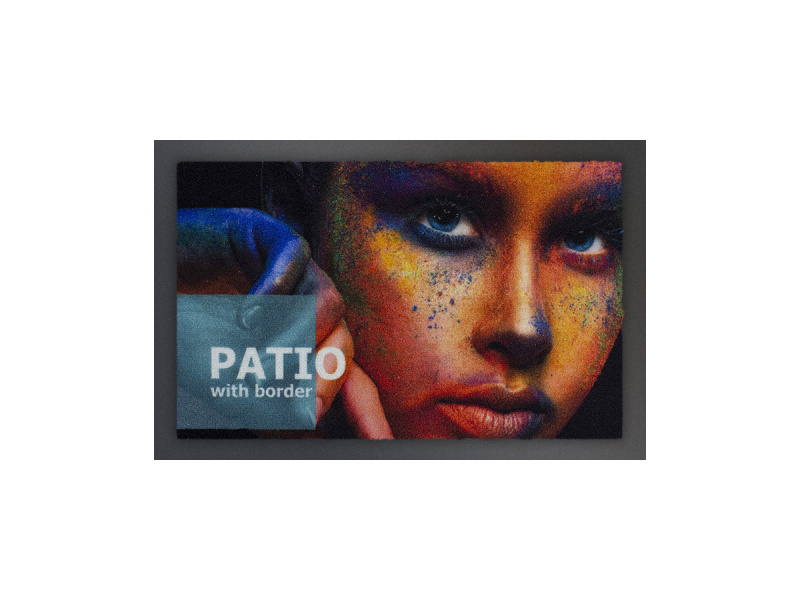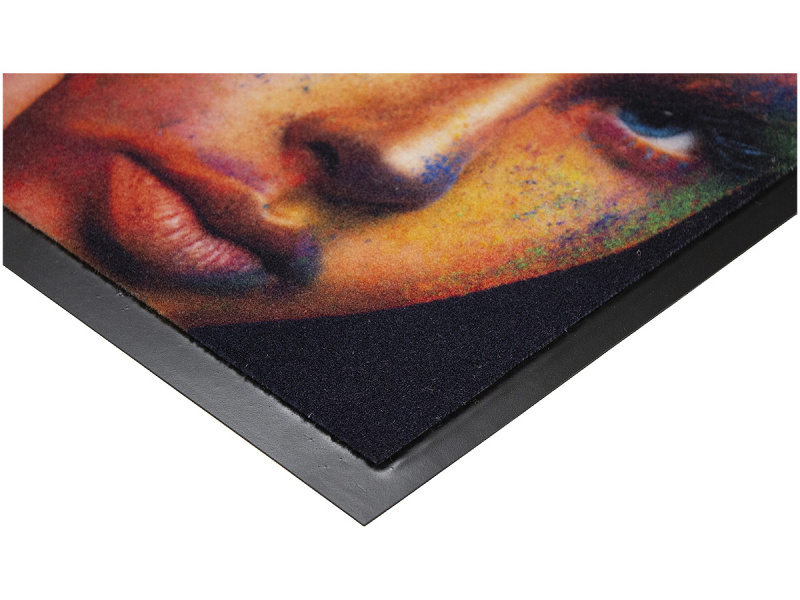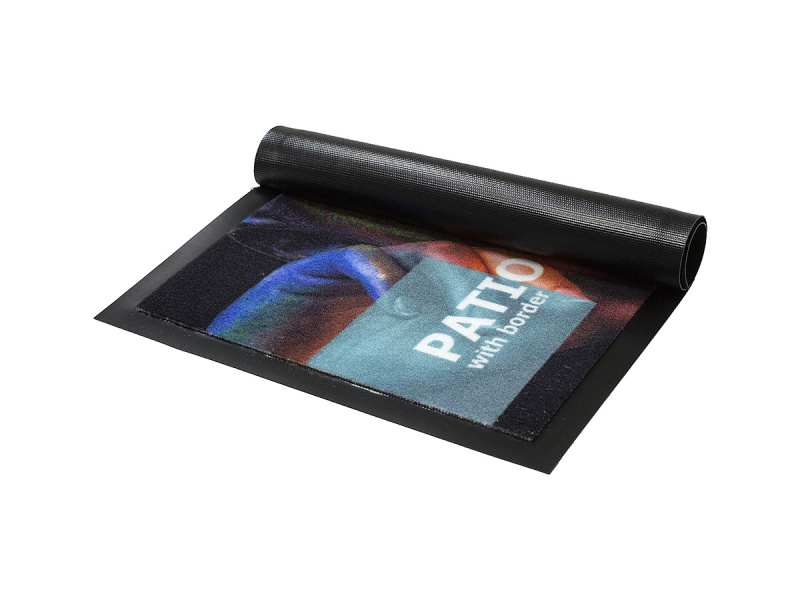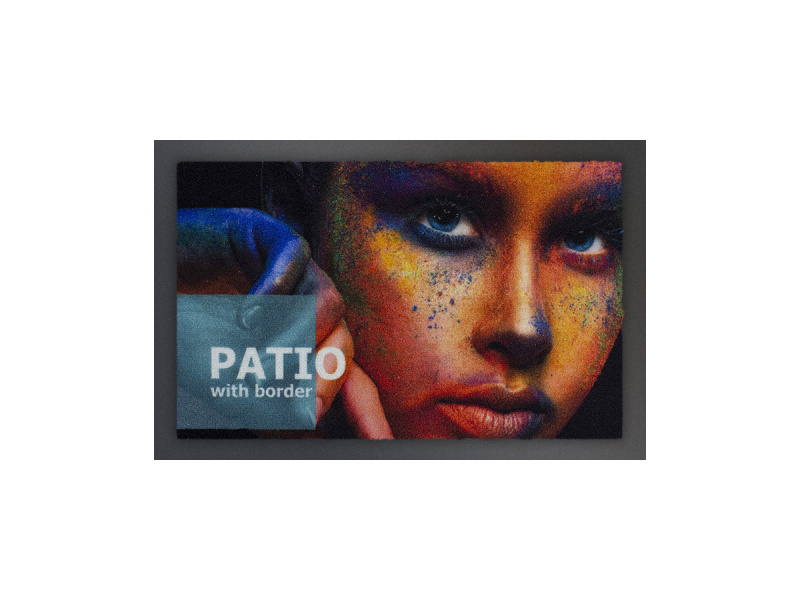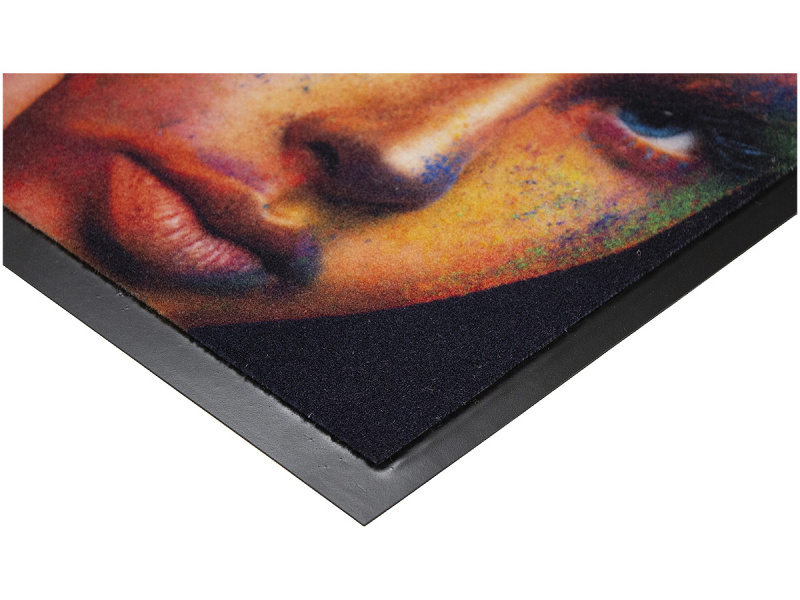 description
Are you looking for a mat where you can print your logo or design in fine detail? In that case, Patio is the answer. With this quality, colours and details are shown to their best advantage.
Patio (along with Velvet) is our most versatile print quality: the ultimate entrance mat thanks to its moisture-absorbing properties and the possibility to choose a black safety border. But also for POS, merchandising, signage and events, this quality is the best in class. Because of its fire-retardant effect, this quality is suitable as a BBQ mat. Patio can also be used for all kinds of interior purposes (kitchen runners, decorative mats, etc.).
Play it safe and choose a black vinyl safety border. It reduces the risk of tripping, especially in the case of doormats, signing mats and motorbike mats. Thanks to the anti-slip vinyl underside, the mat stays firmly in place.
Tips:
Maintenance: extend the life span of your mat by vacuuming it regularly.
Unroll your mat when unpacking and let it rest for a few hours on a flat surface. In this way, the mat will recover its flat shape.
Keep in mind that the choice of quality influences the sharpness of the print. Take a look at our product finder and find the quality that suits you best!
PRODUCT SPECIFICATIONS
Technical Details:
| | |
| --- | --- |
| Surface aspect | Cutpile |
| Manufacturing process | Tufting 1/10" |
| Pile composition | PA |
| Backing | Vinyl |
| Border | None |
| Total weight | ca. 2400 gr/m2 |
| Pile height | ca. 4 mm |
| Total height | ca. 6.5 mm |
Download technical data sheet
Technical Details:
| | |
| --- | --- |
| Surface aspect | Cutpile |
| Manufacturing process | Tufting 1/10" |
| Pile composition | PA |
| Backing | Vinyl |
| Border | 2.5 cm |
| Total weight | ca. 2400 gr/m2 |
| Pile height | ca. 4 mm |
| Total height | ca. 6.5 mm |
Download Technical Documentation with border